The importance of a reliable CCTV setup cannot be overstated, especially when it comes to ensuring the safety and security of your home.
While most people focus on cameras and DVRs, one often-overlooked component is the monitor for your CCTV system.
Selecting the right cctv monitor screen plays a critical role in the overall effectiveness of your surveillance system.
In this quick guide, we will be covering how to select the best monitor for CCTV and highlighting some features and things to look out for when buying one.
Why Your CCTV Monitor Matters
Impact on Surveillance Quality
The monitor is the window to your security system. The higher the resolution and the better the display quality, the more effectively you can keep an eye on your premises through clear CCTV footage.
Some monitors come with features like picture-in-picture, which can make multitasking easier when you are monitoring multiple camera feeds.
Ease of Use and Accessibility
The right monitor doesn't just display your video feeds; it should also be user-friendly. Features such as intuitive menus, built-in speakers, and various connectivity options can enhance your overall experience.
A small cctv monitor might be the perfect choice for homeowners with limited space but still need a dedicated display for their camera feeds.
Key Features to Consider When Choosing a Monitor for CCTV
When you're looking for the ideal monitor for cctv, there are several key aspects to consider:
| Feature | Importance | Ideal Specification |
| --- | --- | --- |
| Resolution | High | 4K |
| Refresh Rate | Medium | 60 Hz+ |
| Panel Design | High | IPS |
| Connectivity | Essential | HDMI, DisplayPort |
| Size | Varies | 24-32 inches |
Resolution: The clarity of your cctv monitor is primarily determined by its resolution. A 4K monitor is preferable for larger screens, especially if you wish to take advantage of digital zoom features.
Refresh Rate: Standard monitors for cctv systems have a refresh rate of 60 Hz. However, if you require smoother video, then consider monitors with higher refresh rates such as 120 Hz or 165 Hz.
Panel Design: IPS panels offer accurate color representation and broad viewing angles, which is ideal for security monitoring.
Connectivity: Make sure that the monitor for security camera systems you choose is compatible with your DVR or NVR, offering HDMI, DisplayPort, and other necessary inputs.
Top 5 Best Monitors for CCTV in 2023
Selecting a monitor tailored to your needs can be overwhelming, but we've simplified it for you. Here are five of the best monitors available on the market in 2023.
SAMSUNG UJ59 Series: Best Overall
The SAMSUNG UJ59 Series is a 32-inch 4K UHD monitor, making it an exceptional choice for those who require high-resolution visuals.
It supports up to one billion colours and offers a suite of features including picture-in-picture and VESA mounting capabilities.
Its Eye Saver/Flicker-Free technology also ensures you can monitor your security feeds for extended periods without experiencing eye fatigue.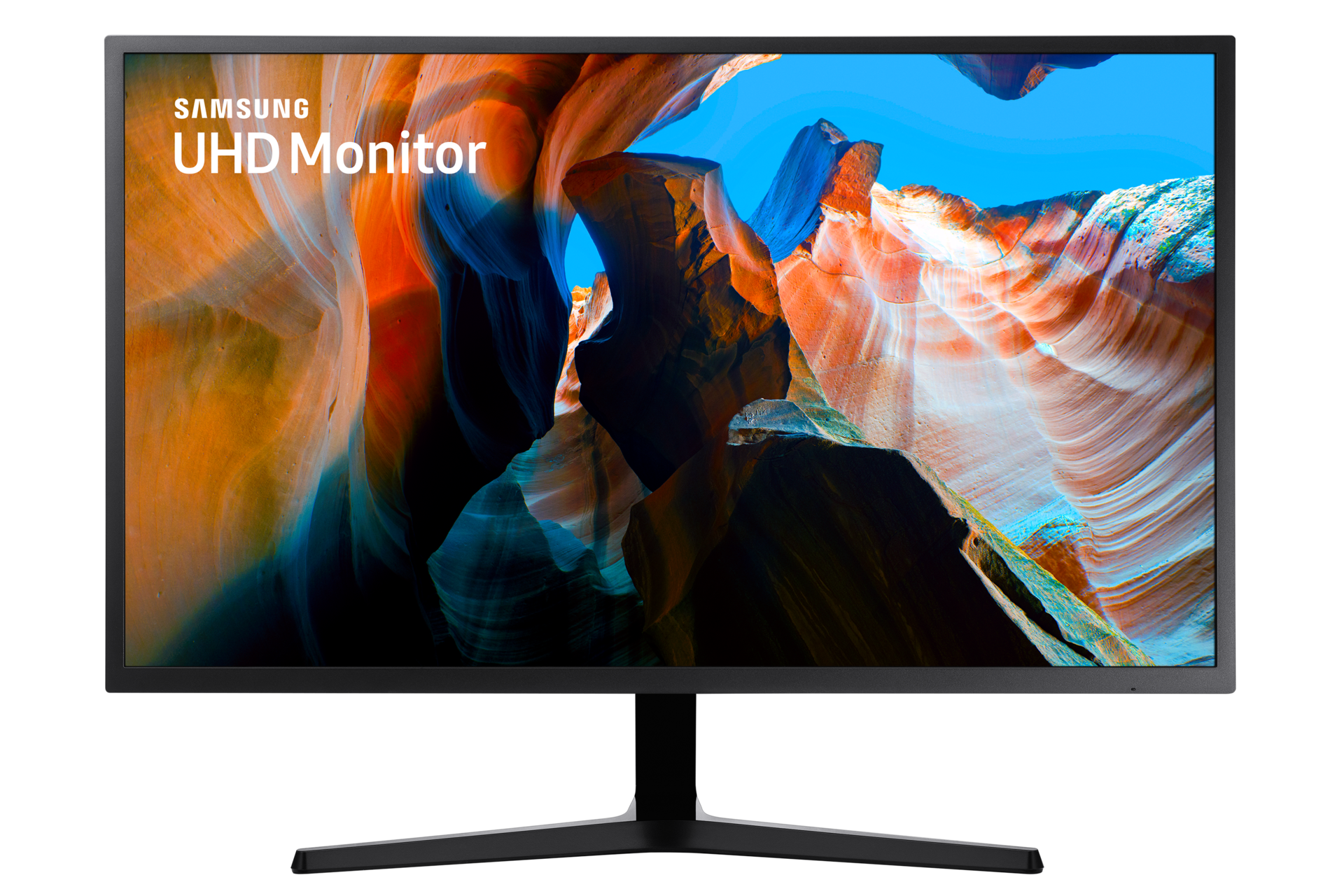 Pros and Cons
Pros:

High resolution
Wide color support
User-friendly features

Cons:

May be too large for some setups
On the higher end of the budget
Who Is It Best For?
This cctv system with monitor is suitable for homeowners who require a comprehensive surveillance setup and desire the best viewing experience.
Dell Ultrasharp U2415: Best for Colour Accuracy
The Dell Ultrasharp U2415 is renowned for its colour accuracy, a feature especially valuable if you require precise colour representation in your CCTV feeds.
With a 24-inch display, it's a more compact option, making it an excellent small monitor for cctv systems.
Pros and Cons
Pros:

Excellent colour accuracy
Multiple connectivity options

Cons:

Lower resolution compared to 4K monitors
Limited size options
Who Is It Best For?
This monitor is ideal for those who have limited space but don't want to compromise on colour accuracy.
BenQ PD2700U: Best for Ergonomics and Versatility
The BenQ PD2700U is not just any monitor for cctv cameras; it's a perfect blend of form and function.
Boasting a 27-inch 4K UHD display, it comes with HDR10 support and USB-C connectivity.
This monitor is ergonomically designed, allowing you to adjust height, tilt, and swivel to find the most comfortable viewing angle.
Pros and Cons
Pros:

High resolution
Ergonomic design
Versatile connectivity

Cons:

Premium pricing
May be too sophisticated for basic CCTV setups
Who Is It Best For?
If you're a homeowner who values not only visuals but also ergonomic design, then this monitor for security camera systems is tailor-made for you.
LG 27UK850-W: Best for High Refresh Rates
The LG 27UK850-W provides the benefits of 4K UHD resolution and IPS technology in a 27-inch display.
One of its standout features is the high refresh rate, which means you get smoother video playback, essential for catching quick movements on camera.
It also supports HDR10 and has a USB-C port for versatile connectivity.
Pros and Cons
Pros:

High refresh rate
HDR10 support
USB-C connectivity

Cons:

Premium price point
May be overkill for small setups
Who Is It Best For?
This cctv camera monitor is for homeowners looking for a high-quality display with smooth video playback capabilities.
Samsung UR55: Budget-Friendly Choice
When it comes to a cctv screen monitor that doesn't break the bank, the Samsung UR55 is hard to beat.
This 28-inch 4K UHD monitor offers fast response times and supports AMD FreeSync.
Despite its budget-friendly pricing, it doesn't skimp on essential features.
Pros and Cons
Pros:

Affordable
Fast response time
Supports AMD FreeSync

Cons:

Limited feature set
Build quality may not be as robust as pricier options
Who Is It Best For?
This monitor for camera system is perfect for homeowners who need a reliable but budget-friendly monitor for their CCTV setups.
Frequently Asked Questions
What size of monitor is best for my CCTV setup?
The best camera monitors vary in size from 24 inches to 32 inches. If you have a small space, a small cctv monitor around 24 inches would suffice.
However, for a more comprehensive CCTV surveillance system, a larger display, possibly 32 inches, is ideal.
Is a higher refresh rate necessary for CCTV?
While a standard 60 Hz refresh rate suffices for most CCTV applications, a cctv camera with monitor that supports higher refresh rates can provide smoother video, making it easier to spot any suspicious activity and protect your home from burglars.
How do I connect my monitor to the CCTV system?
One of the most common problems is the issue of connecting your CCTV system to a PC monitor. Connectivity varies by system and monitor, but usually, HDMI and DisplayPort are the most common options.
Always ensure that the cctv screen you select has compatible inputs with your DVR or NVR.
Expert Recommendations
After meticulous research and consultations with both manufacturers and end-users, we've ranked the following monitors as the top picks for different use-cases:
| Category | Recommended Monitor | Reason for Recommendation |
| --- | --- | --- |
| Best Overall | SAMSUNG UJ59 Series | High resolution, wide color support, and user-friendly features |
| Best for Color Accuracy | Dell Ultrasharp U2415 | Exceptional color accuracy, ideal for detailed observation |
| Best for Ergonomics | BenQ PD2700U | Ergonomic design with high-quality display |
| Best for High Refresh Rates | LG 27UK850-W | Offers smooth video playback with high refresh rates |
| Budget-Friendly Choice | Samsung UR55 | Affordable without compromising essential features |
Conclusion
Choosing the right monitor for cctv system can significantly impact the effectiveness of your home security setup. From 4K UHD displays to budget-friendly options, there's a monitor out there that fits your unique requirements. Keep in mind features like resolution, refresh rate, and panel design as you make your selection.
We hope this guide has been educational in helping you choose the perfect cctv monitor. For more in-depth articles on everything CCTV and home security, explore our comprehensive range of blog posts and product guides.
Whether you're looking to upgrade an existing system or setting up a new one, the perfect monitor for cctv awaits you. Make an informed choice and secure peace of mind, one pixel at a time.